France is known for elegance and style and this country is also known for producing some of the most fashionable clothing and accessories. After all, Paris is one of the fashion capitals of the world. Therefore it is no surprise that French handbags are famous all over the world. Quite simply, French bags are the best classic leather bags that can elevate any outfit. French women want their handbags to not only be long-lasting and functional, but they also want to show them off as style statements. A handbag is a must-have accessory that they always carry.
If you are looking for a handbag to invest in, ahead is a list of the popular French handbags to keep under your radar. These bags are perfect for all occasions and go with almost everything. These bags are chic, timeless, and functional, thus they are worth the investment.
Jacquemus
Founded in 2009, Jacquemus is a French fashion brand that is the brainchild of designer Simon Porte Jacquemus. This fashion brand is known for its minimalist and avant-garde designs as well as its unique use of patterns.  Jacquemus has been seen by celebrities like Rihanna, Dua Lipa, and Kylie Jenner. This brand in many fashion shows and fashion publications.
Longchamp
When an affordable French handbag comes to mind, there is no other than Longchamp. This French brand is one of the few luxury brands that continue to be family-owned. Mr. Cassegrain began with a tobacco shop where he would cover his pipes with exquisite luxe leather. The leather he used was so good that he converted his shop into a store selling accessories where he would create and sell high-quality French leather accessories such as wallets and bags. The Longchamp Large Le Pliage tote is smooth, sleek nylon, and embossed with leather trim. This spacious tote is a no-brainer for everyday versatility and elegance.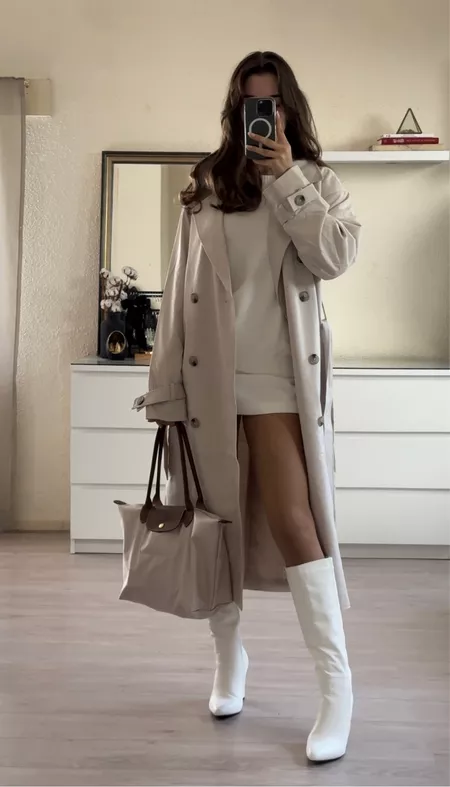 Ateliers Auguste
Ateliers Auguste is a fairly new, contemporary, and minimalist brand that is well-known for its handbags and accessories. Founded in 2012 by brothers Laurent and Xavier Valembert, they created this brand to provide bags designed for men. The brothers later expanded to designing bags for women too. They are handcrafted by skilled craftsmen in workshops situated in Italy and Portugal. Besides handbags, the other products they offer include purses, bucket bags, tote bags, and crossbody bags. These beautiful bags are priced to be in between the affordable and luxurious price range but lean towards the former.
Le Tanneur
Le Tanneur is a French handbag brand that focuses on designing, manufacturing, and selling high-quality, handmade full-grain leather bags. This brand was founded in 1898 by Bonnardel, a leather craftsman, and Bonnex, a talented tanner. For over 120 years, Le Tanneur has been living up to its motto "Maître Maroquinier", which means Master Leather craftsman. The leather of Le Tanneur was so good that in 1914, it was tasked with offering the French soldiers with gaiters during WWI.
Image from https://www.letanneur.us/products/juliette-small-handbag-grained-leather-tan_brown
Sézane
Sézane brand was created by Morgane Sézalory in 2013 because of her love for all things vintage. It started with an online initiative where Morgane would have monthly "drops" to sell reinvented vintage clothing. When she realized her potential, she began selling her own designs, and that is how her brand was born. Sézane offers timeless pieces that suit almost every season and are meant to transcend trends. Started as a clothing brand, it now sells everything from handbags to shoes to accessories. Some of their most iconic bags include the Milo Bag, the cute bucket bag, the Farrow Bag, and the Heritage Victor Bag.