Your baby has absolutely no idea what Halloween is all about, but that's no reason to avoid going all out… right? Even if they aren't old enough to say "Trick or treat!" or eat the candy themselves, they still need an adorable Halloween costume for the photo ops. Plus, a good mom is always willing to help her little one eat the candy they can't. If you're looking for a perfect, precious Halloween costume for your little one, you're in for a treat. Disney's baby Halloween costumes are seriously amazing, and sure to make this Oct. 31 The Happiest Halloween On Earth.
Right now, Shop Disney is running a promotion on all Halloween swag, too. If your order is over $50, you can get 20 percent off all costume and costume accessories by using the code DRESSUP. This is perfect if you're buying costumes for multiple children (or if you're buying one for yourself, too). If your order ends up being over $75, you can also get free shipping using the code SHIPMAGIC. Considering the only thing I like as much as sweet baby Halloween costumes and plastic pumpkins full of candy is saving money with coupon codes, I'm pretty pleased.
1.Snow White
Snow White is a Disney classic, and so is her beautiful princess dress. This costume comes with the sweet little dress and red hair bow, and for an extra $6 you can customize the dress and get your baby's name printed on it! Note that the shoes pictured are sold separately (for $10).
 
2.

Jack-Jack

The perfect Halloween costume for your incredible baby! This costume comes with the body suit and face mask (although the jury's out if your baby will actually let you, you know, put the mask on their face). The Disney Store also sells Mr. Incredible, Elasti-girl, Violet, and Dash costumes so you can all match!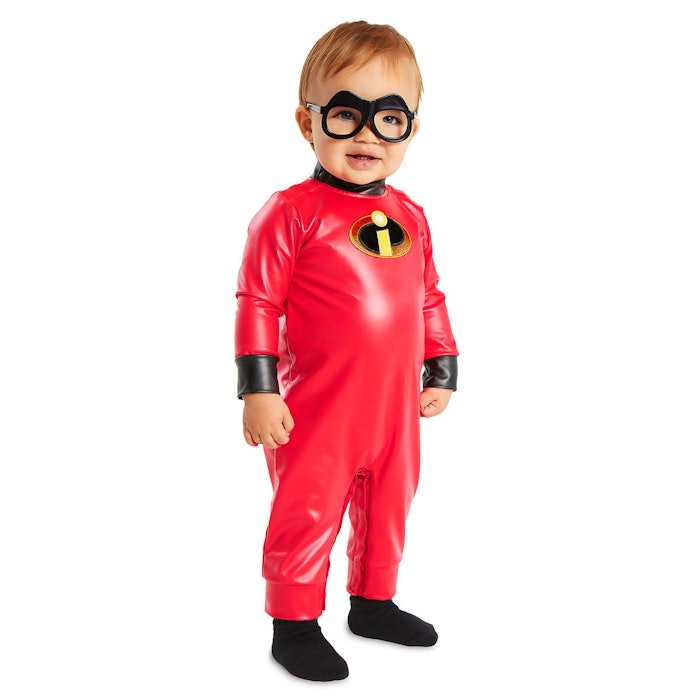 3.

Dumbo

I'm partial to this costume because Dumbo was always my favorite Disney movie — I'd take a flying elephant over a princess any day! This costume comes with the body suit and the head piece, so you'll need to supply the leggings.
4.

Ewok

How cute is this? Whether you're a Star Wars fanatic or not, you've got to find this oversized, fuzzy costume absolutely adorable. It comes with the bodysuit and head piece, and it looks like it'll feel like one big, warm hug.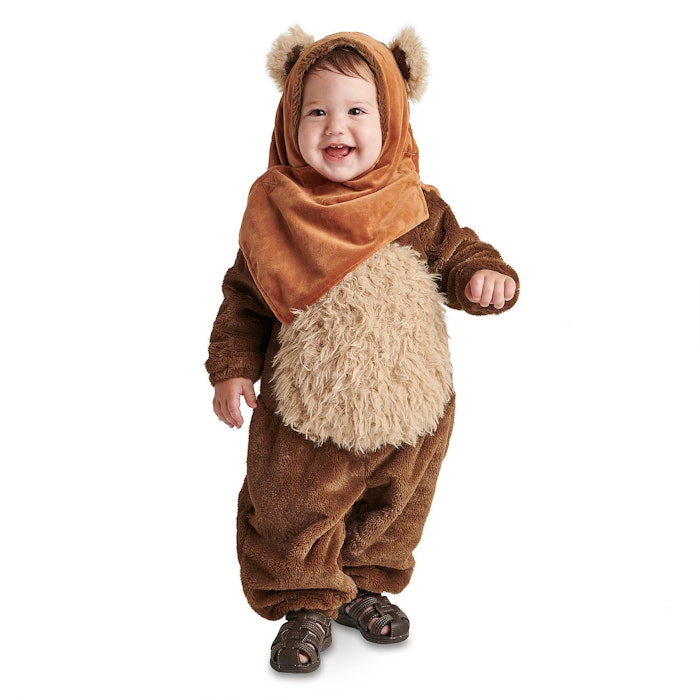 5.

Sally

Any other The Nightmare Before Christmas fans? This spooky little Sally costume is perfect for your baby. This costume comes with a patchwork dress just like in the film, plus the matching hat. The shoes are sold separately for $10. FYI, there is also a Jack Skellington costume for sale!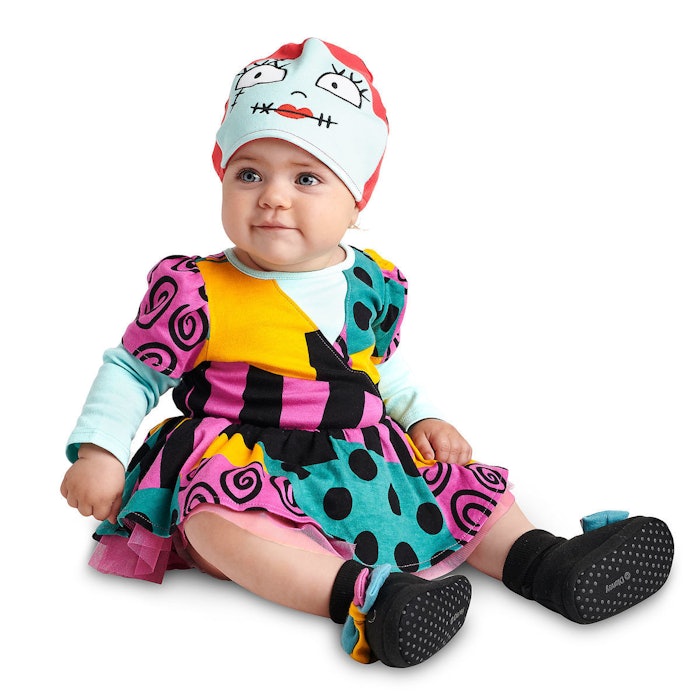 6.

Stitch

Literally no one can handle the cuteness of a baby Stitch, you guys. Just look at it! You get the bodysuit and hat for this price, but for an additional $10, you can pick up the Stitch shoes, too.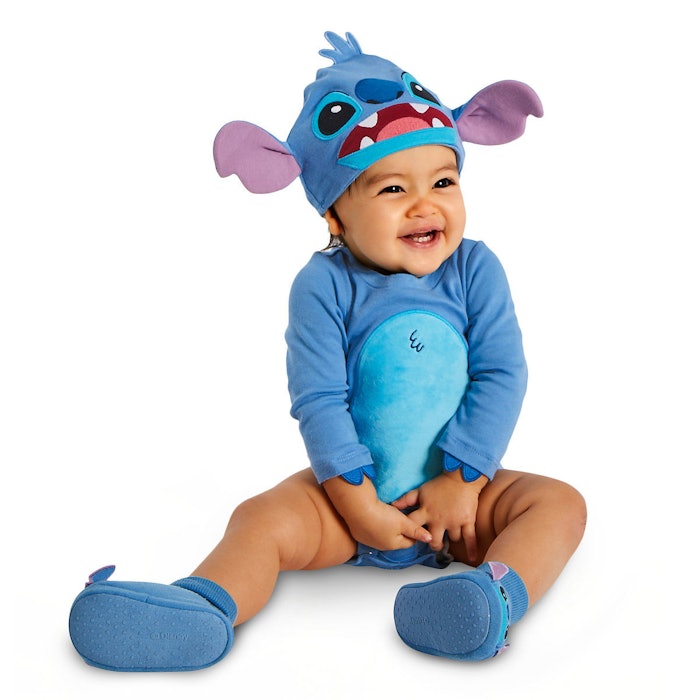 7.

Tigger

You guys, my heart hurts looking at this. How perfect for your bouncy baby, right? Like the other sets, the $25 gets you the bodysuit and hat, but you can spring (get it?) for the Tigger shoes, too.
8.

Captain Hook

Leave it to a baby to make one of the most feared Disney villains look absolutely adorable. For your little one to be Captain Hook and terrorize Neverland, they'll need this costume that includes the pants, top, hat, fabric collar ruffle, and hook. Luckily for you (and everyone else), the hook is made of soft foam, so no worries about anyone losing an eye from Captain Hook in the stroller.