Best Basic Dresses You Can Wear Any Occasions
December 31, 2019
Have you ever been in an event where you are the 'odd one out' in terms of the dressing code? Whether it is a birthday party, wedding, dinner interview or family event, the whole experience can be devastating.  Inappropriate dressing is both awkward and embarrassing. You obviously wouldn't want to show up at your friend's wedding in ratty jeans or shorts for a wedding.  Conversely, wearing formal attire to a rugby game would also be silly.
But thanks to the major innovations in the fashion world, you can choose from a wide range of stylish dresses that can also be matched with the best tummy control shapewear to achieve a modern, classy look. Here are some of the simple and completely stylish dresses that you can consider wearing for any event!
The Black and Red Trick
According to the old etiquette, no one should wear white, red or black for a wedding party.  But this shouldn't stress you a bit. In fact, black and red dresses are the in-thing that can perfectly blend in any occasion.
If it is a day event, avoid anything close to heavily beaded or sequined.  Instead, choose a black or red knee length dress (made of cotton, if possible) and open toed shoes. Complementing this dress code with a simple hat can also play the trick.  If this is an afternoon event, make it less formal by putting on comfortable shapewear leggings.
The Maxi Dress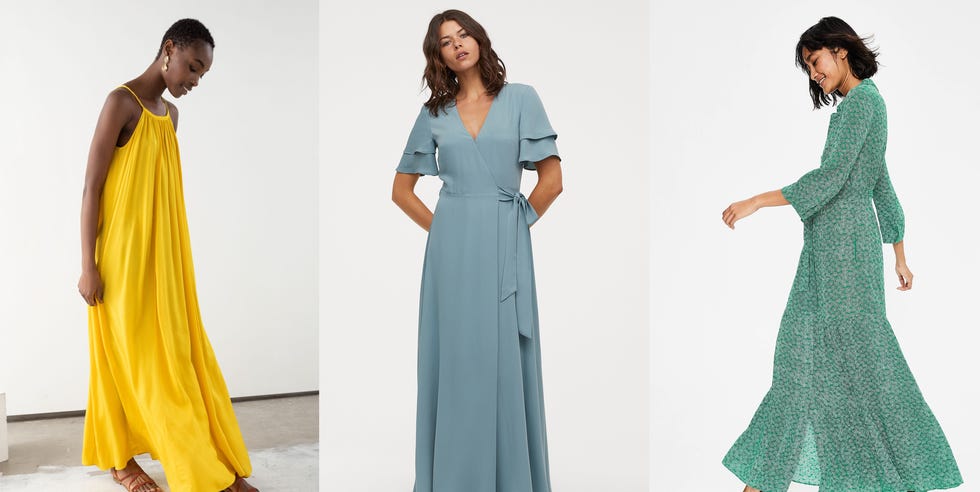 Maxi dresses are just the right summer attires that can fit almost any occasion. One amazing thing about maxi dresses is that you can achieve that perfect look without overdoing it.  For a more feminine look, you can pair up the maxi dress with a stylish jacket.  You may also consider a shirt style maxi dress, which is also super casual and comfortable.
High-low Dress
A high-low dress is a type of dress that is shorter at the front and longer at the back.  It is the perfect style for a lady who loves the latest trends, and that's not all. A high-low dress can also be worn at any occasion.  You only need to follow the rules-make it formal if it is a business or any other official event, or casual for an evening party or a weekend out.  High-low dresses are best paired with platforms or high heels to prevent the back of the dress from dragging on the floor.
Cocktail Dress
This is a perfect blend of formal and casual.  The cocktail dress hits just at the knee and can match any event.  The dress is also versatile and is available in different necklines and silhouettes which make it easier to find the best option for you.
Conclusion
Generally, the type of dress you wear reveals your personality.  It is therefore important to take time and find the best dress depending on the occasion you want to attend. You can consider wearing any of the dresses above for your upcoming event, and be sure to never disappoint.