It has been a while that you shopped and that Fashionista within you is begging for freedom. Be it online or hitting a cloth store, shopping makes you feel better and the new addition to your wardrobe will also enhance your everyday looks. HOwever, there are certain dresses that you need to get your hands on if you don't have them in your collection already. Here are the spectacular dresses that can make any woman look prettier than she already is.
This body fit short dress in the elegant green color will make any girl look slimmer and better. When you wear dark colors, they enhance your natural complexion and also make you look thin. The ruffled sleeves add a touch of glamour to the otherwise casual outfit. This is a perfect minimalist party dress that you can own.
The main attraction of this dress in the asymmetrical hem cutting. The extra ruffle to the lower half of the dress will give it a disney princess touch. The rich violet color will look perfect under natural or artificial lights. If you have good collarbones, flaunt them with this beautiful off-shoulder dress. The intricate detailing on the lace is too pretty to ignore.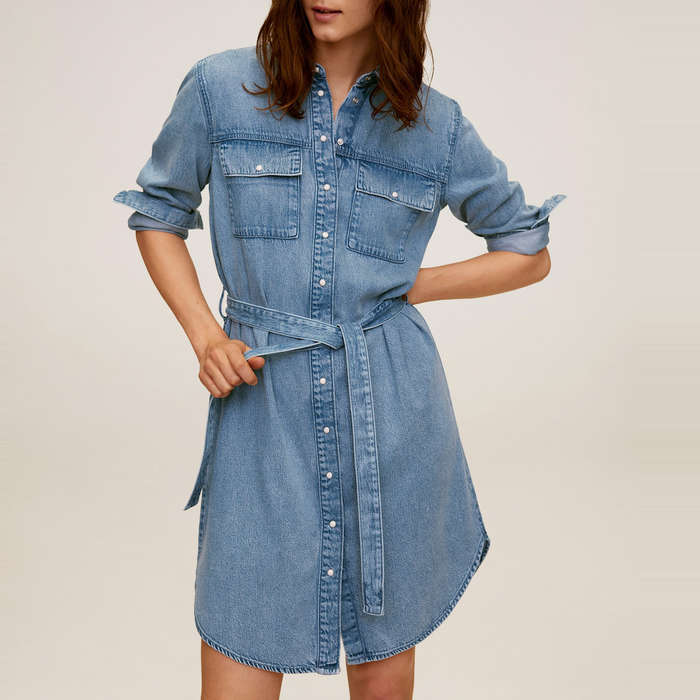 Denims need not be restricted to jackets and jeans. You can get a complete bodycon dress made of denim material. The buttons do not leave the dress plain and the off-shoulder design makes it different from the casual fit dresses you find in the stores. This is great to wear when you want to hang out with your friends at the mall or a simple get together party.
If you are looking for office wear clothing, this grey color dress will be the best choice! The material is smooth and the dress has a mermaid cut near the hip. The cold shoulder design doesn't sway it away from the office genre and the belt adds a perfect finish to the attire.
This one piece dress has some pretty golden prints on a royal blue background. That's a perfect color combination that radiates class, fashion and elegance. Women who like to appear rich with only little investment on clothing can go for this dress.