Weddings are one of the much-anticipated events in every woman's life. Most people say that women already had their wedding ideas in their minds years before meeting their husbands-to-be. This idea includes the wedding dress that every lady anticipates nailing as they walk down the aisle. Hence, it would be best if you took note of the wedding dress trend in 2022, so you can plan yours as early as now.
When you imagine your wedding dress, think about how you can feel comfortable during the entire hours, even maintain your style without any inconveniences.
Like A Fall
Most ladies want to preserve their innocent look while showing their sophistication on their wedding day. If that is also what you want, this Tulle wedding dress is your best choice.
It has subtle beads that make it more elegant, while the patterns of the fabric make it more beautiful for the entire event, which somehow resembles the rush of the waterfall. In this wedding dress, you can expose your sexy shoulder and collarbones.
Tulle Wedding Dress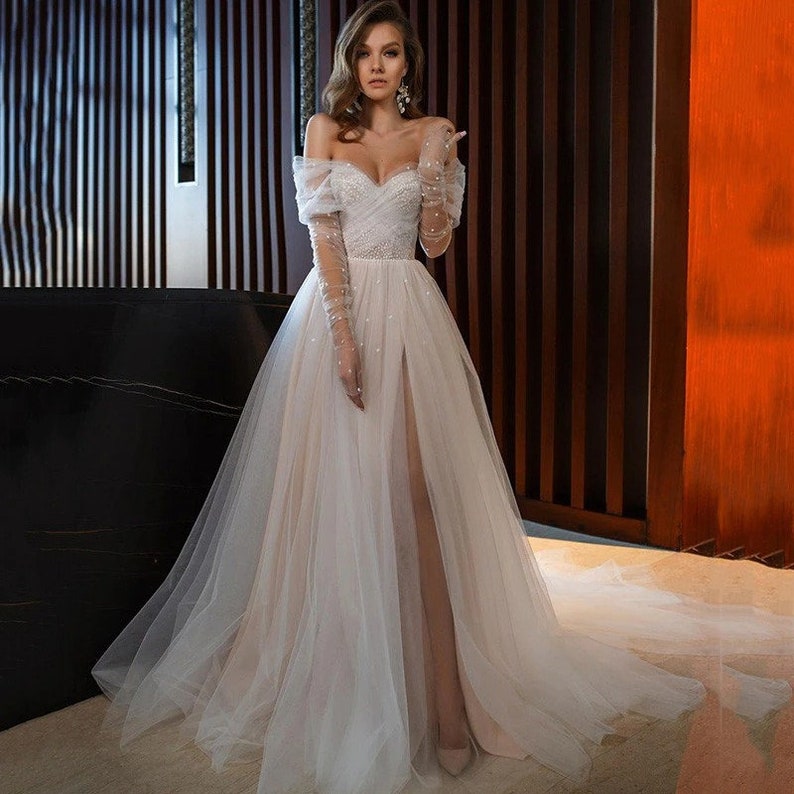 Plain Beauty
You can never really go wrong with simplicity. In fact, the simpler you choose, the more elegant you can be. And that is the reason why the simple wedding dress is always on the trend. Yes, even after the creative takes of different fashion designers on their gowns and dresses.
This dress has a subtle cut for your flawless leg to add more length, which you can also boost with an appropriate platform sandal to give you extra height. The fabric of this dress also assures you comfort on your wedding day.
Strapless Jersey Evening Dress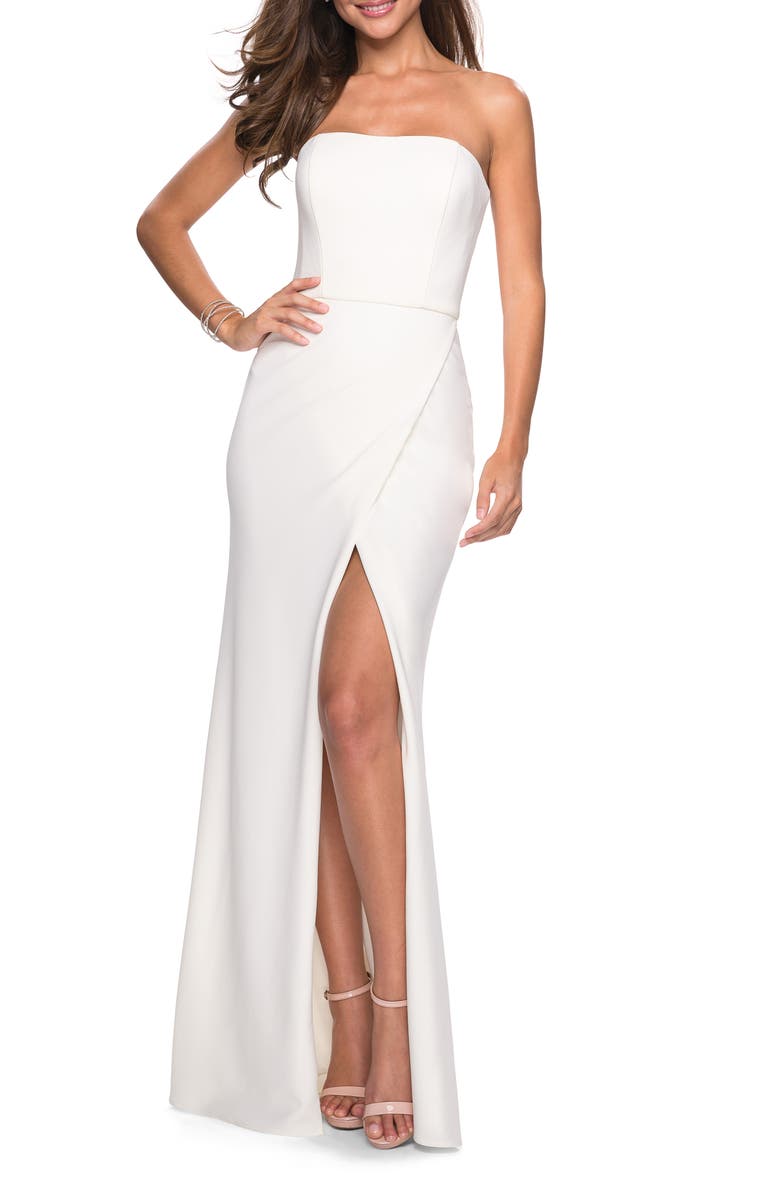 The Ruffle Saves
If you do not want to look so dull with several sleets on your skirt or the lower parts of your dress, you can always add some ruffles on the side of your shoulder to give extra style. Sometimes, adding that kind of design does not hurt your wedding style, so it would always be okay to try and explore.
The tricky thing about wedding dresses is they are often in plain white, so adding designs is a bit challenging.
Gilea Ruffle Maxi Dress
Sexy Shoulders
While other women focus on their hourglass figure, involving their bust, waist, and butt size, you can get a sexier look when you use the elegance of your shoulder. You can always wear an off-shoulder white dress to expose your sexy arms, shoulders, and collarbones. Now it would be up to you to add details utilizing accessories.
Scuba Crepe Off-the-Shoulder Midi Dress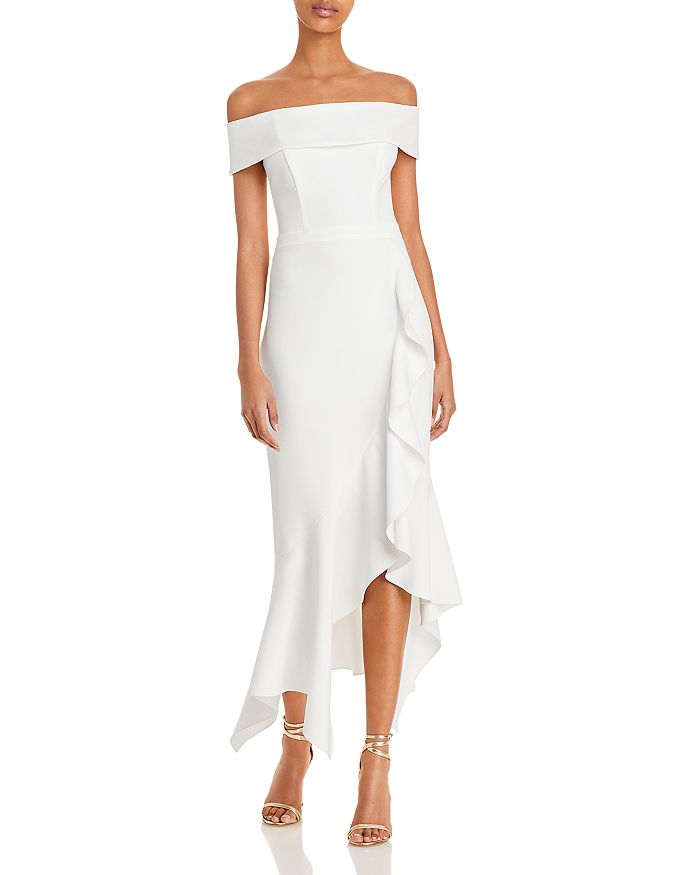 The Lace Approve
Another wedding dress trend in 2022 is the lace design's vintage look. You do not need too many add-ons to say you are a fashionable bride in this wedding dress. The lace itself will do the elevation of your style.
What is good about this laced wedding dress is that it spares you from the itch and does not harm your skin, unlike the other lace garments.
Strapless Lace Midi-Dress
It is essential to reference what is trending in wedding dresses. After all, your wedding day is the best day a woman can ever have in her life. Make yours one for the books.