Trendy Swimwear You Actually Want to Try
June 1, 2020
Swimwear is an essential requirement if you are planning to play with the bouncing waves on the beach. Be it the summers or a vacation with your loved ones, you should be prepared for a good beach look. You don't have to go for the typical swimsuits all the time. Adding a little variation to the swim look can bring you genuine applauds. Here's what you can choose for your fun day.
Leave the straps at home and go for the bare shoulder swimwear. It is always nice to have a combination of colors on your swimwear. That is going to make you stay vibrant under the sun. Exposed skin means better tan and fun too. The no strap top with bikini panties is a good look you should consider.
Add a scarf to your otherwise normal bikini look. When you wear a good top and bottom bikini piece, wrap a scarf around your neck or tie it loosely over your shoulders. Make sure that the scarf is transparent or has see through prints on it. Let go of the scarf and jump into the water whenever you want to.
Kimonos are not just meant to be worn while you are on an office trip or ladies' kitty party. On your bikini set, try wearing a kimono or a long shrug. This adds the flavor of feminine haughtiness to your swimwear. Let the kimono be plain while your bikini will do all the talking.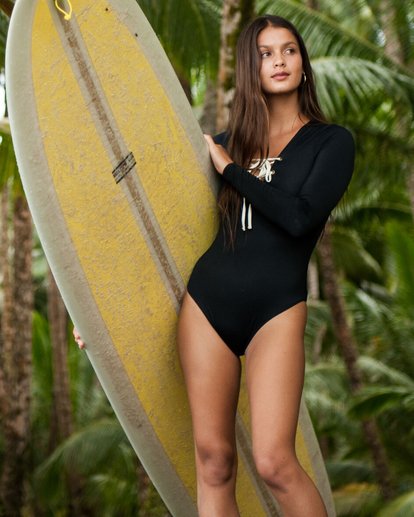 If you are a scuba diver or a surfer, you want to dress accordingly. Then your swimwear needs to be different from the usual. I usually suggest tight shorts that define your hips and thighs with a crop top. Go for full sleeves and a forward zip. That's a typical diver look but always the best no matter what.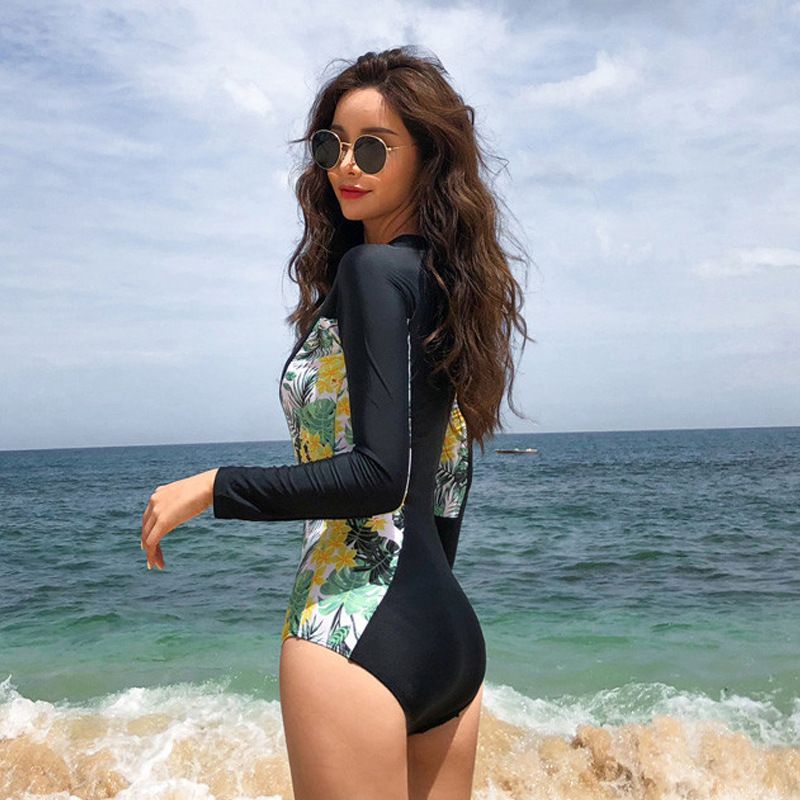 If you are the flowers and chocolates kind of girl, your swimwear can be a crop top with extra long hands. The floral print is going to make you look feminine and also defines your curves. A high neck will make your bust look bigger. Tight, high waist shorts are a crazy combination with this top. The look completes your beach paradise.