Fashion Summer Dress to Shop Now
May 1, 2020
Summer season is now coming, and that means it's time to wear some fashionable summer dresses. Well, want to try out something new? Are you feeling like ready to start your summer dress shopping? If yes, then it's time to have a look at some best fashion summer drees. Starting from classic style to the updated style, there are different types of summer dresses that will match everyone's personal style. If you are all set for shopping, then have a look at the below-given summer dress that you should try out this summer.
Three graces button-down midi dress
This beautiful button-down midi dress is made from ramie and has soft layers. The dress has beautifully designed puff sleeves, which are three-quarters in length. Besides, the dress comes with a mid-length hem, button-down font, tailored waist, and round neck design, which look super classic. With this dress, you will bring three major characteristics, such as beauty, charm, and creativity.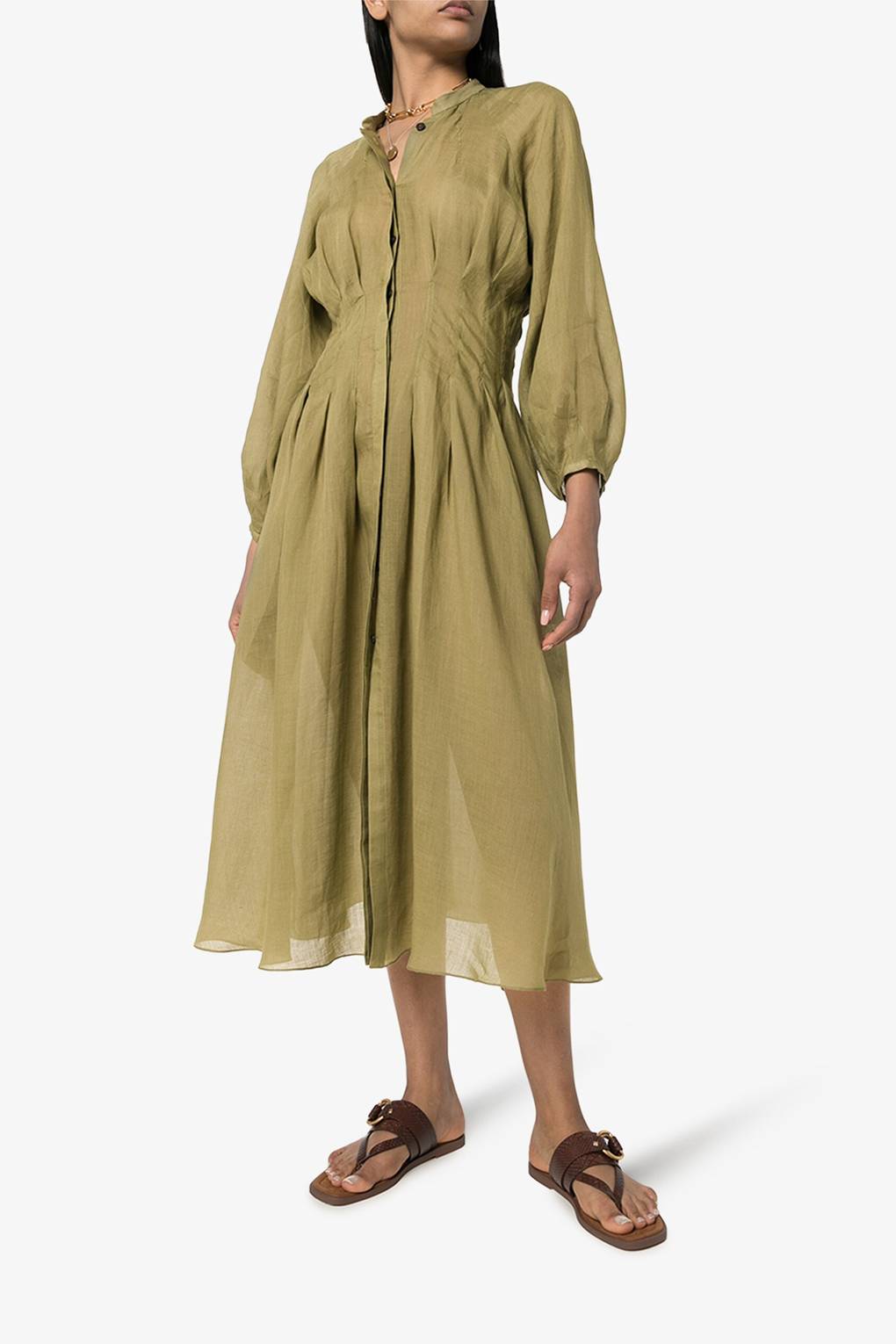 Off-shoulder dress
Want to look stylish this summer? This summer hit the street with this off-the-shoulder dress that. This calf-length and the voluminous dress is made of 100 percent pure cotton and keep your body cool during the summer. At the top, there is a flounced trim, and it has the three-fourth length balloon sleeves, and cuffs have elasticities feature. For added width, the dress has a gathered seam and flounce. Give it a try, and you will definitely look beautiful with this.
Voluminous open-back midi dress
This dress has a cutes square-cut neck design. Besides, the open back, ruffles along with puff sleeves make the dress appear more beautiful. With loose lining, you will find it super comfortable to wear. To keep your mobile phones or other small things, the dress also has two side pockets.  The material is 99 percent cotton. So, it will maintain your body temperature while roaming around the city.
White midi wrap dress
Such dresses are getting popular among women as the dress makes them appear beautiful and unique. It doesn't have any attractive design in it but looks good.  The dress is made of 100 percent cotton material to keep you comfortable while enjoying the day with your friends. It comes with side fastening, which you can adjust as per your requirements. To make you look more attractive has a three-fourth length bubble-designed sleeve and plunge neckline.
Audley dress
Made of 100 percent pure cotton, this dress comes with sleeves having articulated puff design. With beautiful flower print, it looks very pretty. Besides, the covered button style and drawstring back will make you look stunning. It combines bold shape, beautiful details, and fabric to give you a stunning effect.