Well, that's great. Now you are ready to buying a beautiful and best pair of shoes for you. But how can you choose the right footwear? If you don't want to end up with a bad experience like you have faced while buying your last shoes, then you need to be very careful this time. Remember that for choosing the right shoe with perfect style and quality, you must have excellent artistic talent.
But to make it easier for you, we have mentioned some tips for you to get the right shoes for you. Go on and carefully read the tips.
Effective tips for you
Make sure the heel and toe part keep the shape
To check this, squeeze the toe and heel part and then release them. Now look if there is any deformation. Besides, make sure that the heel is rigid. Because a soft heal can breakdown or lose the shape quickly.
Choose the shoe's size base on the large foot size
Don't stick with just one size. While buying a shoe, it is important to try multiple pairs of different shoe sizes. Make sure both the feet sit comfortably in the shoes. Remember that you may not believe it, but some people have one foot a little bigger than another foot.
Don't forget to consider the stability
If you are thinking of buying a high-heel shoe this time, then this is a factor that you should definitely consider. Apply some pressure on the midfoot area. If the heel is not sliding back, then go for it. Or else, you may lose your balance while walking.
Check the sole's flexibility
Take the shoe that you want to buy and try to bend a little it's toe area. If there is improper flexibility, it can affect your foot joints, and you may feel pain while walking with the shoes.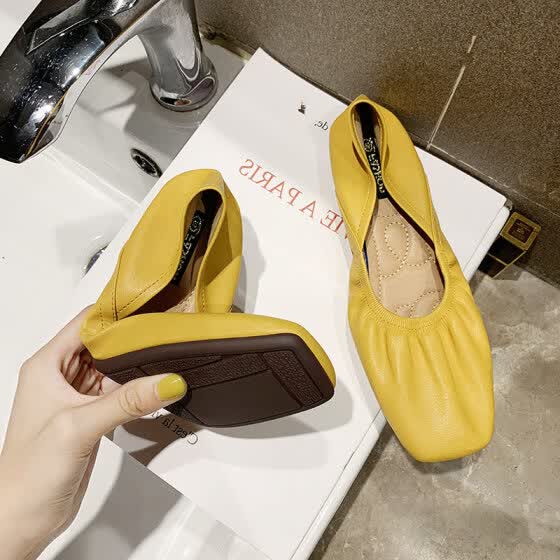 By using a lower heel shoe, you can lower the stress on your feet. Different studies have proved that it is better to go for a shoe with a heels size of one and a half inches.
Remember that you need to keep in your mind that the feet can go a little longer as well as wider. Measure them after every two years. This particular tip is useful if you are buying your shoes online. While buying the right pair of shoes, always take your time and follow these tips to choose the perfect one.